Join Oak Hills Country Club this summer. Oak Hills has been rated #21 in the USA by Golfers' Choice 2022: Top 25 Short Courses along with #17 in Illinois Golfers' Choice 2022: Best golf courses in Illinois!
We are looking for golf maintenance members to work from now until the end of the season. MUST have 1+ years experience in golf maintenance or landscaping, along with experience in using riding lawn care equipment.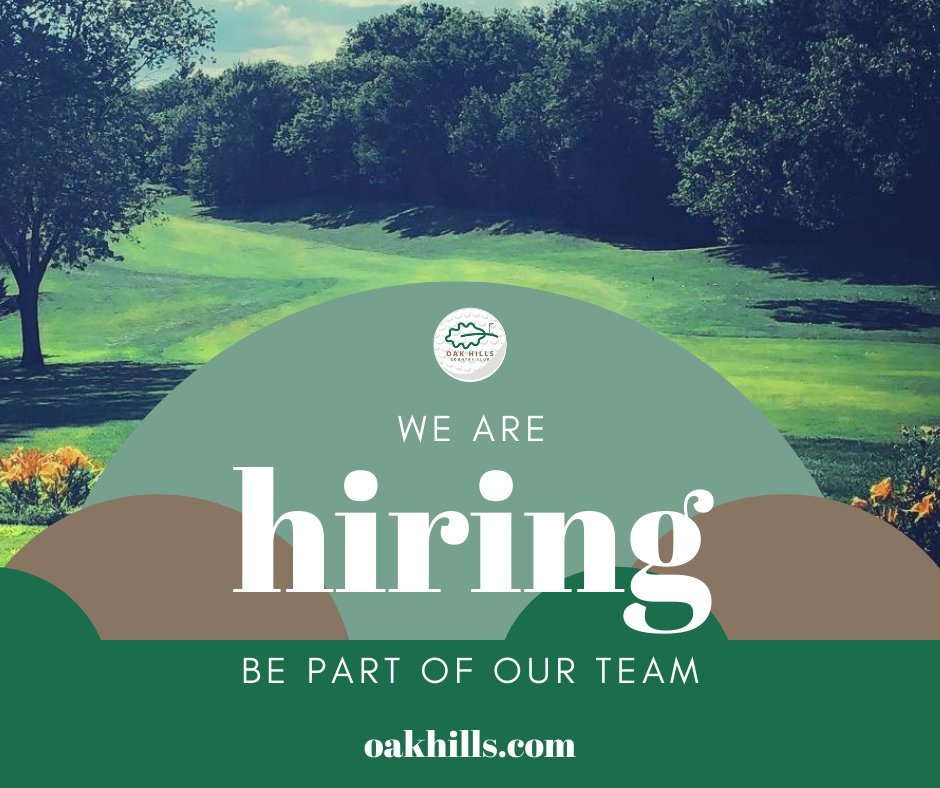 Perform routine and preventive maintenance repairs to grounds and minor building and equipment repairs.
Perform mowing and trimming of all turf surfaces with tractors, and riding and push mowers.
Perform golf course construction and maintenance.
Empty garbage and pick up litter.
Weeding of flower beds and grounds.
Only those with experience apply. SE HABLA ESPANOL.
Job Type: Part-time
Job Type: Full-time Seasonal
Pay: $15.00 – $17.00 per hour
Click here to apply today.
About Oak Hills:
Oak Hills is a sporty and challenging public 9-hole golf course in the rolling terrain of the southwest suburban Chicagoland area, featuring two par fives, three par fours, and four par threes. It is nearly a hundred years old and is surrounded by large oak trees. The course is regarded as the best maintained 9-hole course in the Chicago metropolitan area.