Happy Holidays!
Oak Hills wishes you and your family a very happy holiday season.
We will be open for golf Saturday 12/21, Sunday 12/22, Monday 12/23, and Tuesday 12/24. Please call the Pro Shop at 708-448-5544 or book tee time online here.
Still looking for the perfect gift for the golfer in your life? Gift cards are available at our Pro Shop, now open from 3-6 p.m. every Friday, Saturday, and Sunday in December.
Still wanting to play nine holes? Oak Hills is open, weather permitting. Please contact the Pro Shop for more details at 708-448-5544 or Jim at jim@oakhills.com if you have any questions.
Welcome to Oak Hills Country Club!
Oak Hills is a sporty and challenging public 9-hole golf course in the rolling terrain of the southwest suburban Chicagoland area. It is over a hundred years old and is surrounded by large oak trees and 50,000 acres of forest preserve. The course is regarded as the best maintained 9-hole course in the Chicago metropolitan area and has been named the "Number 1 9-Hole Golf Course" by the Chicago Tribune.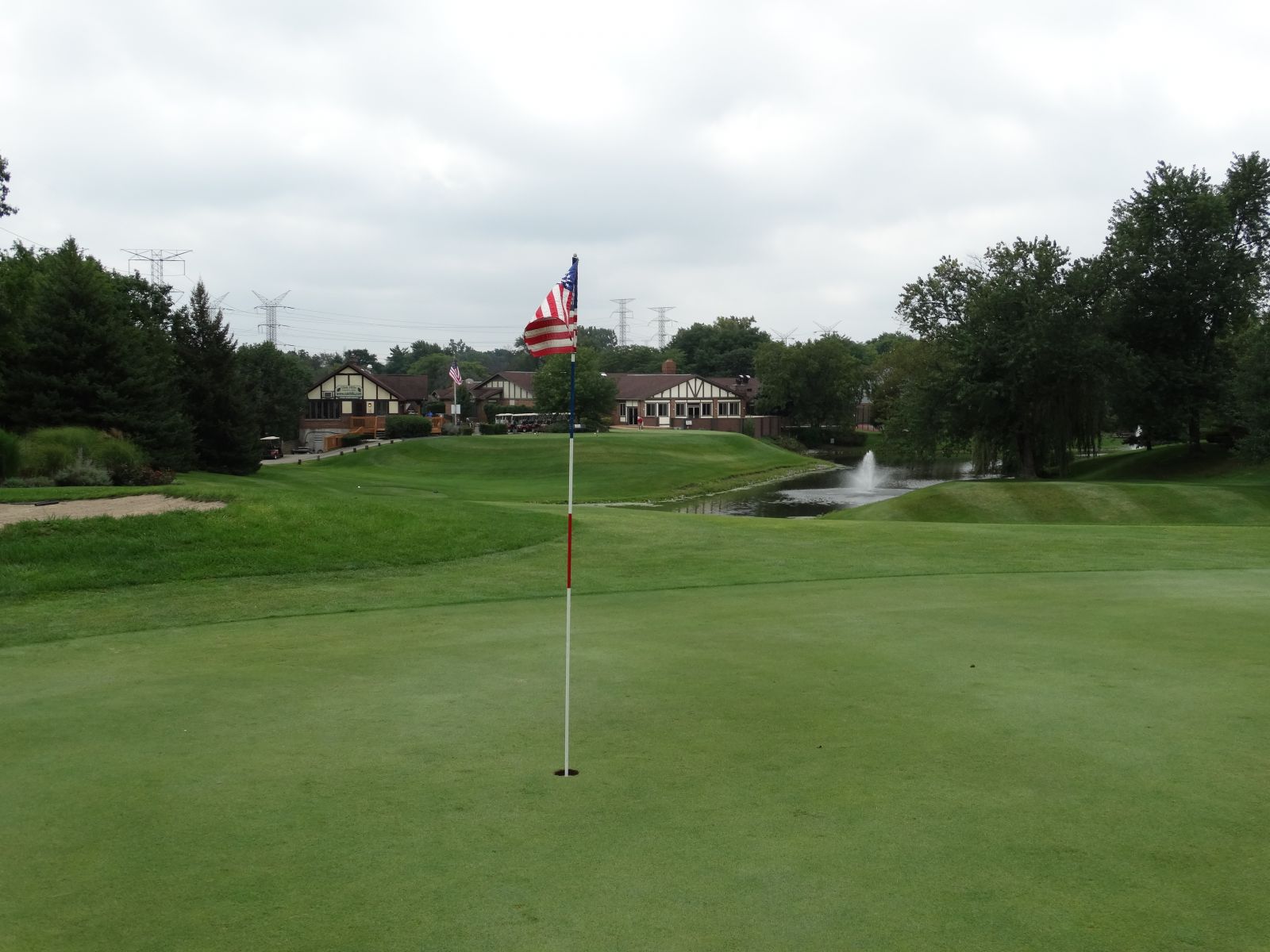 A Delightful Place to Golf
Here at Oak Hills, we are all about you – the golfer.  Our goal is that your golf experience is a delightful one. If you are a seasoned player, the course will be sure to hone your skills, and if you are new to golf, you will love our relaxed atmosphere and picturesque setting. We are committed to providing every golfer with excellent golf course conditions, quality food and beverages, and friendly service.
The course is family owned and operated, and the owners and workers are extra friendly.