Check back in March 2023 for job openings for the 2023 Golf Season.
Join Oak Hills Country Club this season. Oak Hills has been rated #21 in the USA by Golfers' Choice 2022: Top 25 Short Courses along with #17 in Illinois Golfers' Choice 2022: Best golf courses in Illinois!
We are looking for golf cart attendants for the rest of the season.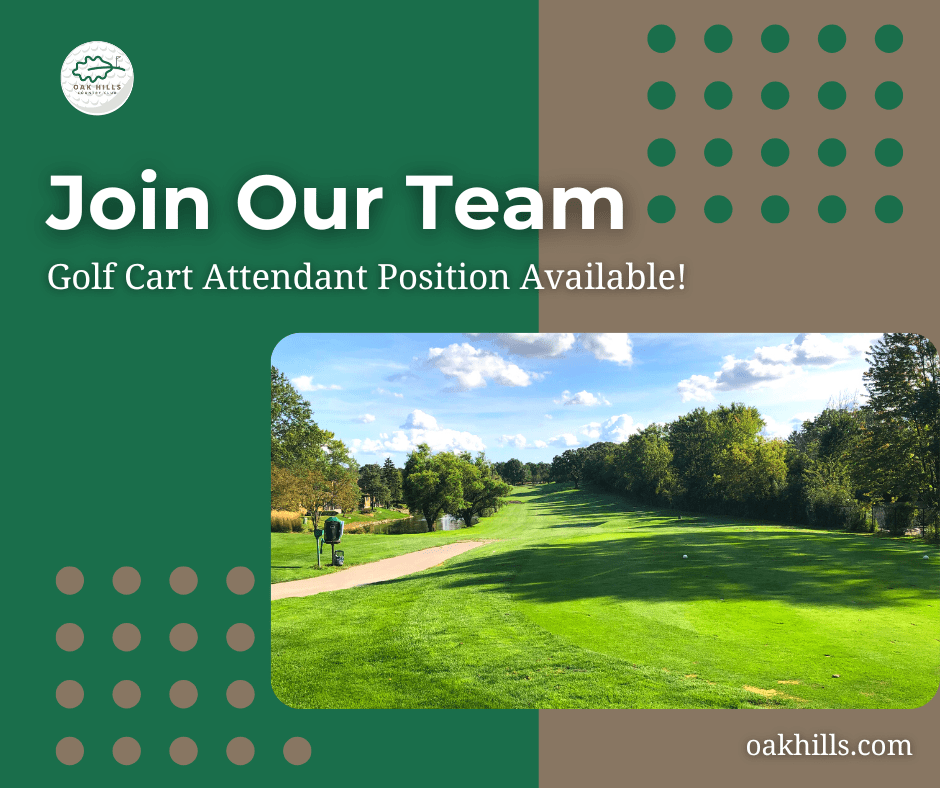 Duties include:
Meets and greets all guests in a friendly, courteous and professional manner.
Provides carts that are in excellent working condition to guests by directing them to the daily staging area and returning them to the cart barn free of debris and items.
Ensure carts are properly stored and refueled.
Assists with pro shop operations when needed (checking in golfers, making reservations, light stocking)
Pay is $12 plus tips …FREE GOLF included as a benefit. Perfect job for retirees or local college students.
Shifts are 8 a.m. to 2 p.m. and 2 p.m. to close (sunset).
We are hiring to fill positions now until the end of the golf season (November).
Job Type: Part-time
Pay: $12.00 – $12.50 per hour
To apply today, click here.